Become a Big
Becoming a mentor is one of the most enjoyable and fulfilling things you'll ever do. You have the opportunity to help change a child's life for the better, forever, by being their Big. You can help a child succeed in life one meal at a time, one game at a time, one hike at a time, one book at a time, or one heart to heart at a time.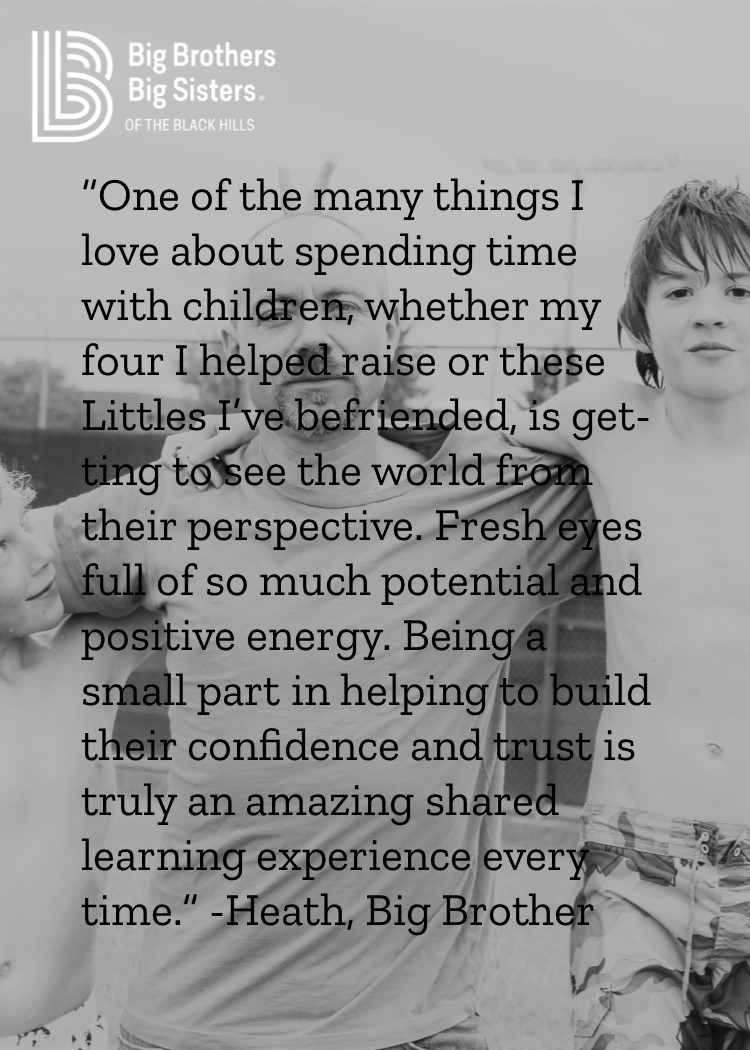 Frequently Asked Questions
HOW OLD DO I HAVE TO BE?
18 years of age for all programs
I HAVE KIDS AND/OR A SPOUSE. CAN I BRING THEM?
YES! You can be a Big Family, Big Couple, or work it out with your Little and their family to bring your people along sometimes.
HOW MUCH TIME DOES IT REALLY TAKE?
It only takes about 4 hours a month. How often and when depends on you and your Littles' preferences. 
I CAN'T COMMIT TO THE SAME TIME EVERY WEEK. IS THAT OKAY?
Absolutely! Just let us know and we will find a Little whose schedule is flexible!
DOES IT REALLY MAKE A DIFFERENCE?
YES! Our Littles feel socially accepted, have a higher self-esteem, are less likely to participate in risky behaviors, and are more likely to graduate high school!
HOW MUCH DOES IT COST?
To participate, nothing. To do activities with your Little? Next to nothing. Your Match Support Specialist will work with you to find free  and low cost things to do. Typically, the Big and Little each pay their own way. We also give you a "membership card" to use at businesses in the Black Hills.
WHAT WOULD WE DO?
Do what you like to do or try something new. We'll help you find things to do!