Alex & Don
"Could Don follow you all through school and see you graduate?"
"Wouldn't that be great?" says Alex with a huge smile on his face.
Alex, a first grader in the Big Brothers Big Sisters Adopt-A-Class program, loves his cat named Robert, yoga, and wants to be a police officer when he grows up. He lives in a modest apartment with his parents and older sister. His father is disabled due to an injury, and his mother spends her days caring for him. Life has taken a drastic change for them since his dad's injury. Every person in their family makes sacrifices to ensure their family unit runs as smoothly as possible. Alex doesn't have the worries an average boy of his age, and he doesn't always have the same opportunities. The impact of his life circumstances reach beyond the walls of his home and follow him into the walls of his school.
When Alex first arrived in his first-grade classroom, he was shy, scared, anxious, and didn't have a lot of self-esteem. He wouldn't raise his hand to be called on during class, and would easily cry when he didn't understand something. He felt he didn't have any friends. Alex was below basic in his reading and math abilities. He did not have the confidence or desire to take the steps needed to grow. Alex was in the bottom half of his class but was not eligible to receive any special services through the school.
Now this smiley first grader will go out of his way to make sure his friends are doing alright. He shares his writing pieces with his class and talks all the time. Alex is now in the top half of his class, can tell time, and has the confidence he needs to move forward courageously. Alex is a proficient reader now and was below basic at the beginning of the year. His teacher feels he would not be at a basic reading level if Don had not become involved. "Alex is a much stronger mathematician and had the courage to share a story he wrote with the class. He gets confused once in a while, but doesn't give up," shared his teacher. Alex's perseverance and self-confidence shine each day when he is in the classroom.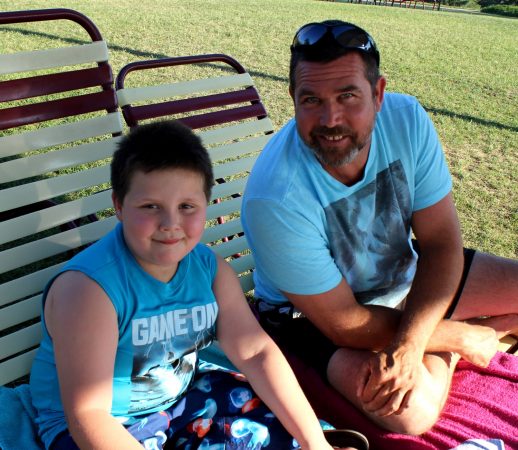 Our Vision
All children achieve success.
Our Mission
Provide children facing adversity with strong and enduring, professionally supported one-to-one relationships that change their lives for the better, forever.